Fewer steps between a fan and a ticket
Preferred ticket links
Link fans directly to the ticket URL of your choice.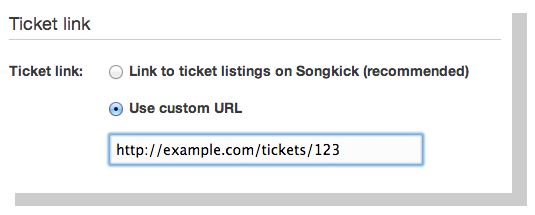 Additional link
Add a second, fully-customizable button linking to merch, VIP tickets, presales, you name it. Literally.

Retain complete control of your own sites
Flexible festival listings
List whole festival date ranges, or show the actual day you're playing.

Automatic or manual date approval
Setup your artist to manually approve or reject dates before publishing to your sites.

Do everything on your own schedule
Schedule announcements
No more last-minute date entry: draft-and-schedule show announcements as soon as they're confirmed.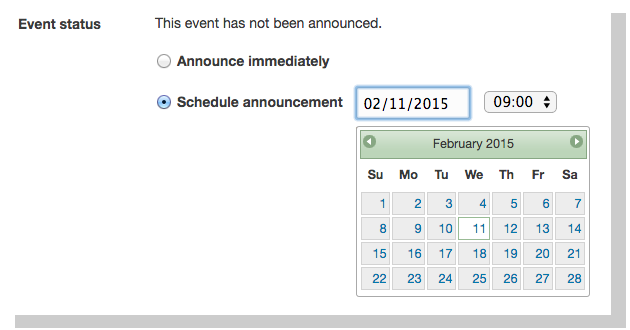 Control embargo dates
Scheduling an announcement prevents your dates from being announced early.
Grow your fanbase
Email capture
Built-in email capture tools enable you to build your mailing list from fans who want to get concert alerts.
Expert customer care
Tourbox on Twitter…
High five of the day goes to Elliot @songkick fast, friendly, efficient! Now to hustle more gigs so we've something to list...

— Bowker (@BowkerBand) June 11, 2014
We really love #Songkick especially it's customer support http://t.co/ffW0aYMJRX You can always see our upcoming shows & tours on Songkick

— The Stable (@RandyAbelStable) September 27, 2013
Satisfied customers…
Songkick is an awesome service for artists and it speaks volumes that you guys are so attentive to individual questions.

— Joe Mayo
Thanks a ton and you rule! This is amazing how quickly you got back to me and fixed my problem. I really appreciate it and this makes me love Songkick even more. Rock on!

— Jesse Johnson